Our History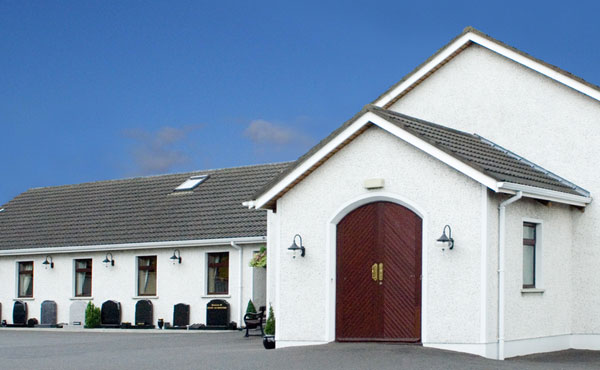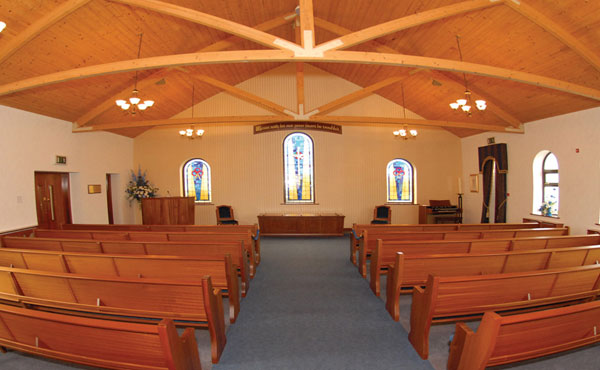 Over 50 years ago Ronnie Thompson, with his brothers Campbell and Jim, opened as funeral directors at 16 Longstone Street, Lisburn – the business quickly prospered. Lisburn (geographically) began to change very fast and so too did the needs of it's citizens. Throughout the early years the company's reputation strengthened and with a steady growth in business, it altered both in size and location. During the periods of change it always remained Ronnie's wish to provide Lisburn with purpose built premises.
So in September 1996, with great pride, Ronnie and his wife Jean opened a funeral church, complete with rest rooms and offices at our present location – 20 Ballinderry Road, which remains the only purpose built funeral home in the greater Lisburn area. The premises are central to all in the area and accessed easily from the major road and transport network and benefits from ample car parking.
The resultant success and acceptance by all had seen a further increase in demand for our services; therefore to relieve the burden on Ronnie and Jean it was decided to look for a business partner from within the profession with the same attributes to ensure the high standards that the people of Lisburn deserve, are maintained.
In 2007 Bill Reid and his wife Anne purchased shares in the company. Bill and Anne have their own premises which have been in Bill's family since 1926, trading as Douglas Funeral Directors, Ballynahinch. Bill along with his wife are fully involved in every aspect of the business and in serving those who are bereaved they commit to continuing to bring their knowledge and experience to the City of Lisburn and surrounding areas for many years to come.
The team at Ronnie Thompson's consists of the very best from within this profession. The company Directors are Bill and Anne Reid, our office staff have between them many years of experience in dealing with bereaved families in a sympathetic, caring and compassionate manner. Lastly our funeral operatives are holders of certificates in Funeral Directing and Embalming.
Never wanting to rest on our laurels, we talk with and listen to families and clergy also ensuring that we keep abreast of changes within the profession, we can evaluate, train and redevelop in any area to maintain the vital, important and trusted position that we hold within our community.
Being independent and having this dedication ensures that we remain the premier local funeral directors and we look forward to serving the families of Lisburn City and beyond for many years to come.
Related Information
---
---
All enquiries are welcome, 24 hours a day, either in person, at our premises,or by calling
028 9260 7367